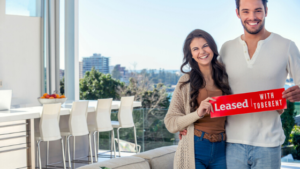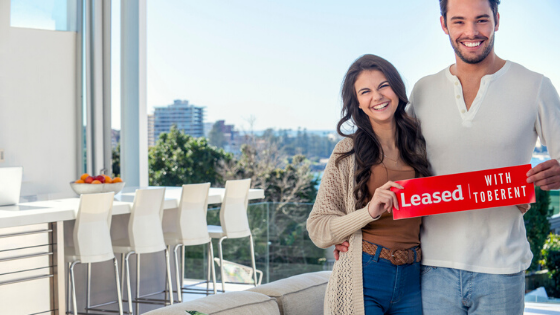 To Be Rent understand it can be a lot to take on board when finding a new property. There are so many details to go through and it can sometimes get on top of you. But not to worry, we have created a step by step guide as to what you will need to move into your rental.
Before filling out an application, please review our list of applicant qualification criteria below
RENTAL APPLICATION FOR TENANCY
Once you have found the flat you want to move forward with, you will need to fill out an Application for Tenancy form.
What does a rental application include? It basically asks who you are, where you work, where you currently live, and some other generic questions.
PROPERTY VIEWING
All applicants should tour the interior/exterior of the property in person.
PHOTO IDENTIFICATION
All applicants must show current/valid government-issued photo identification. Any of the following forms of identification are acceptable: driver's license, passport or government-issued ID.
GENERAL APPROVAL REQUIREMENTS
Approval requirements differ depending on the landlord and/or on the building. The following are general guidelines that apply in most instances.
VERIFIABLE INCOME
Prospective renters need to prove their financial stability, employment history and provide references in order to secure an apartment.
Gross monthly income of the combined applicants must be three times or more the monthly rent plus administration costs of the apartment. Your proof of income can be provided in one or more of the following formats:
paystubs (No older than the last 3 months; Must include applicant name, employer name, and pay period)
employer contract or offer letter (must be on employer letterhead with applicant name and compensation summary included)
Self-employer(s): Please provide bank statement of the last 3 months (must show name of bank, account holder name, statement date, summary of deposits and balance) AND tax records for the previous year.
POSITIVE RENTAL HISTORY
Good references, housekeeping, and property maintenance from your previous Landlords.
Lease Agreement and Move-in process
LEASE SIGNING
Once your application has been approved, you will receive your lease agreement by email within 1 business day. You will have 48 hours to review the lease and provide the funds towards the security and/or the first-month rent (or whatever your unique, specific arrangement might be).
MOVE-IN CHARGES and SECURITY DEPOSIT
Move-In Charges include First Month Rent, first month common charges and Security Deposit.
Generally, landlords require 6 weeks of rent as security deposit. In cases where, the landlords deem your application not strong enough, they might give you an option to put more towards the security deposit.
Pls note that there is an Animal deposit in addition to security deposit.
The security deposit is usually paid in cash at the date of signature of the lease contract.
RENTERS INSURANCE
Renter's insurance is a requirement for leasing with To Be Rent.
Step 1. 🔍 Find your new Home!
Choose a flat you want to rent and fill out a rental Tenancy Application;
Step 2. 📋Wait for To Be Rent to contact You!
We will contact you to confirm the rental terms and schedule an appointment;
Step 3. 👁 Visit the property!
Tour the interior/exterior of the property;
Step 4. ✍ Sign the contract!
Start rental process with To Be Rent.
Step 5. 💰Pay the charges!
Pay Move-In Charges and Security Deposit;
Step 6. 🔑 Move in to your new Home!
Get the key;
Congratulations! Enjoy your new home!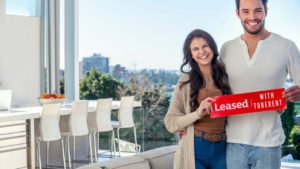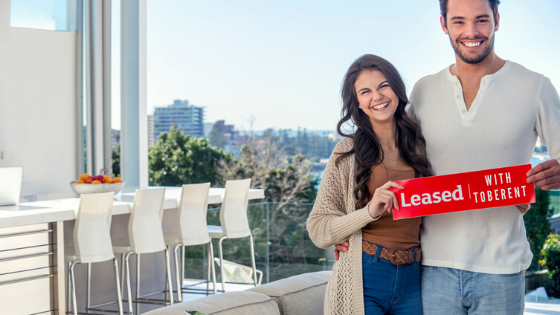 ARE YOU MOVING TO GDANSK? TOO BUSY TO FIND YOUR DREAM HOME? CHECK OUR HOME SEARCH SERVICE NOW!
Moving can be stressful and time-consuming especially when you are moving to a new country. But that's where we come in. We can do a lot of the work for you, saving you time and stress. Our home search services can make your life easier.
* To Be Rent will provide you with insights into the situation on the real estate market (advise on suitable locations, expected budget and possible related expenses will be provided), property availability, safety, transportation and education of your desired location.
* After your requirements are documented, To Be Rent will source all available properties that meet your quality standard at your desired location. We screen the real estate market and shortlist suitable properties.
* The pre-selected properties will be presented to you.
* Once you select the properties to be viewed, To Be Rent will contact the landlord or agency and conduct the viewings in comfortable cars. Visits to the selected properties will be scheduled and To Be Rent consultant will accompany you.
* During the viewings, To Be Rent pays particular attention to Polish legislation rules, the quality and maintenance of the property and its surroundings. Our goal is to identify any inconvenience and help you select the house or apartment with the best price and quality ratio.
* Once you have selected a property to rent, To Be Rent will contact the landlord or agency and close the deal.
We will provide lease negotiation support and information about future rental and utility payments.
* As your representative we will take care of all legal documents and support you from check-in till check out.
* To Be Rent will also help with organizing contracts for internet, TV or satellite within the rented property if necessary;
That is why our home search services for expats will save you time and cost.